Arrow bobs and weaves with ROOQ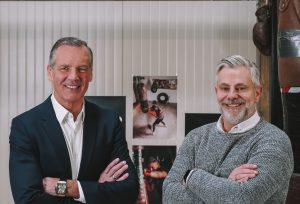 The sensors record movements and the data is analysed using the ROOQ app and cloud using machine learning algorithms. Boxers and trainers can review the data to analyse training sessions, including punch count, punch speeds, variability and punch force. The algorithm can identify eight different types of punches and automatically categorises them while filtering out non-boxing specific motion.
ROOQ's chief  sports officer, Henry Maske , is an Olympic boxing champion  and professional world champion. The company's staff is made up of data, software, hardware and firmware specialists, sports scientists and mathematicians as well as boxers and coaches. Arrow Electronics liaised with component suppliers, development and manufacturing services providers in the logistics and supply chain to bring the product to market and to scale production.
Martin Bielesch, president of Arrow's components business in EMEA, said the company's technical and logistical services enabled ROOQ to "focus and execute on its leading competencies in delivering a completely new way of capturing diagnostic data in boxing."
The training diagnostics technology is universally applicable. Ralf Rüttgers, founder and CEO at ROOQ, believes the technology will be used in other arenas. "Further development and transfer to the fitness market and other related sports, as well as use in the industrial sector, are all possible. Areas such as prevention, safety and health, will play a role in our future training analysis."