SK Hynix has raised $1.7 billion in an offering of 1.75% bonds which was so well received that it exceeded the original target of $1.5 billion.
The cash will be used to fund operations.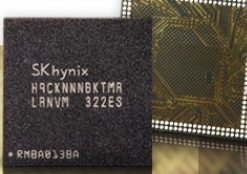 Hynix recently cut its capex budget in half  and made a $1.38 billion Q4 loss. It is expected to make a bigger loss in Q1.
Investors were encouraged by the recent remarks of Micron that a memory recovery is expected in H2.
View more : IGBT modules | LCD displays | Electronic Components