Marvell announces datacentre IP for TSMC 3nm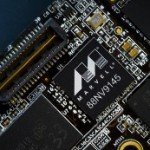 The two  complementary  die-to-die interfaces are:
First, a flexible extra short reach (XSR) interface for connecting multiple die on a package substrate for applications, like co-packaged optics (CPO) for cloud data centers.
Second, to address the growing needs for cloud-optimised ICs from leading data center operators, Marvell is also developing an ultra-low power and low-latency parallel die-to-die interface claimed to have the highest bandwidth density in the industry.
Compatible with emerging Open Compute Project (OCP) standards, the new parallel interface enables high-performance chiplet solutions by connecting multiple silicon devices on an interposer.
Both interfaces are also available in 5nm to enable multi-node solutions.
.